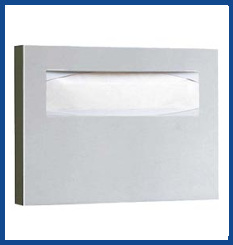 TOILET SEAT COVER DISPENSER IN HYDERABAD
PRODUCT SPECIMEN:
MODEL NO: FBITSCD1
Outer Case: 18-8, Material type (SS304/22Gauge) Steel. All divulged cases have finishing of satin. Interfused body material having a chamfered opening way.
COMPANY: FLYBAN INDUSTRIES – HYDERABAD
LOCATION: HYDERABAD
OPERATING TYPE:
Toilet Seat Cover Dispensers dispenses washroom/toilet seat covers from a chamfered window. The dispenser is easy to fill from the base edge which has a veiled window.
VOLUME:
Qty/100 Toilet Seat Covers