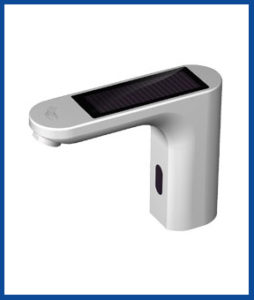 PRODUCT FEATURES+SPECIMEN:
MODEL NO: FBISST7
Our Solar Operated Tap/Flushers use light to accuse an extreme high power capacitor. It provides power even in rooms with an inhabitancy measured light. Such impeccable plumbing products offer designers & experts a superior way to perceptibly articulate a society's obligation to viability.
The assembly set is equipped with a solar sensor cell which will accuse its power from the hyped up light or fluorescent light thus making it an energy creating source.
Operating Type: Battery Operated Only. 4xAA (Recommended Duracell Batteries Only)
Water Working Pressure: 0.05 to 0.8mpa
Water Sensing Range: 10 to 35cms (Which can be adjusted)
Outlet/Inlet area of pipe: G1/2-Inch
Construction of Body: Brass Material